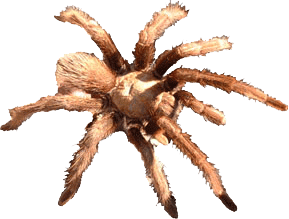 I was up early Sunday morning. Indeed, I was up a great deal of the night. A strong front moved through in the night, creating very windy conditions. The tent bucked and popped with every strong gust. In the middle of the tumult, another inspiration:

_______________________
Snapped alert with the pop and crack
of the tent in the stiff winter wind.
The thrashing creosote bush sounds like a coyote
scratching around through our gear for food or water.
I know that even the coyotes are in shelter tonight,
but I can't help thinking it's true,
the mercurial wind masks or morphs all sounds.
A primordial human fear of wind exhumed.
Listening watchfully to the creosote coyote,
the mind stretches out to ride the tide of frigid air
pulsing through the desert and crashing against my shelter.
In this wind wakened state
I notice that the cold has crept in
to noticeably deflate my air mattress
and the too warm sleeping bag of hours ago
has become quite comfortably cozy.
Suddenly the wink or two of sleep I've had seems plenty;
And in the restless desert night: a peace.
Dawn will come soon: crisp and clear.
_______________________
Alas, all good things must come to an end. So on Sunday morning we packed our bags, and were on the march by 10:00 or so. The route we followed the final day most closely resembled the route I had planned prior to the trip. We headed south following the base of a low mountain range. I stayed alert for little critters along the way, eventually spotting a jackrabbit sprinting away from us. A little later Jeff spotted three mule deer, also sprinting away from us. We remarked at how nearly every animal we had encountered on the trip was really skittish.
We made it back to the truck at around 11:30 after a 3.5 mile hike. Then with some regret, we loaded our gear into my truck and headed back into the Barrens of Civilization.
On the way back I stopped briefly to take this picture, where a rather large sub-division is being created not far outside the limits of the wilderness area. So my recommendation is to visit Hummingbird Springs Wilderness soon!!! Obviously the wilderness area itself is safe from development, but the views from it may soon be changed forever. This area is a true gem. I sure hope I'm wrong.

Below are various maps of the trip.